No Limits Games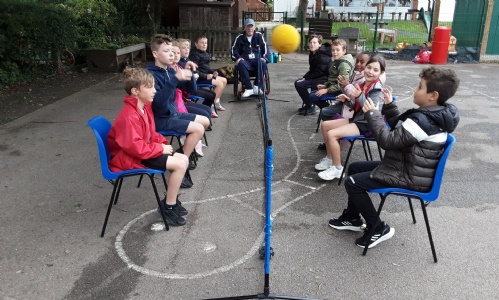 Four fantastic coaches came to teach us some games for everyone that are played at the Paralympics
We had a fantastic time learning some adapted and inclusive games. These are all games that are played at the Paralympics and can be played by anyone, including those with disabilities.
They included sit-down volleyball, One group managed the all time school record of over 350 consecutive passes of the volleyball and were very proud.
Boccia. The children were also fascinated with Mark's prosthetic leg and enjoyed asking questions including whether that made him a cyborg. He answered happily and with humour.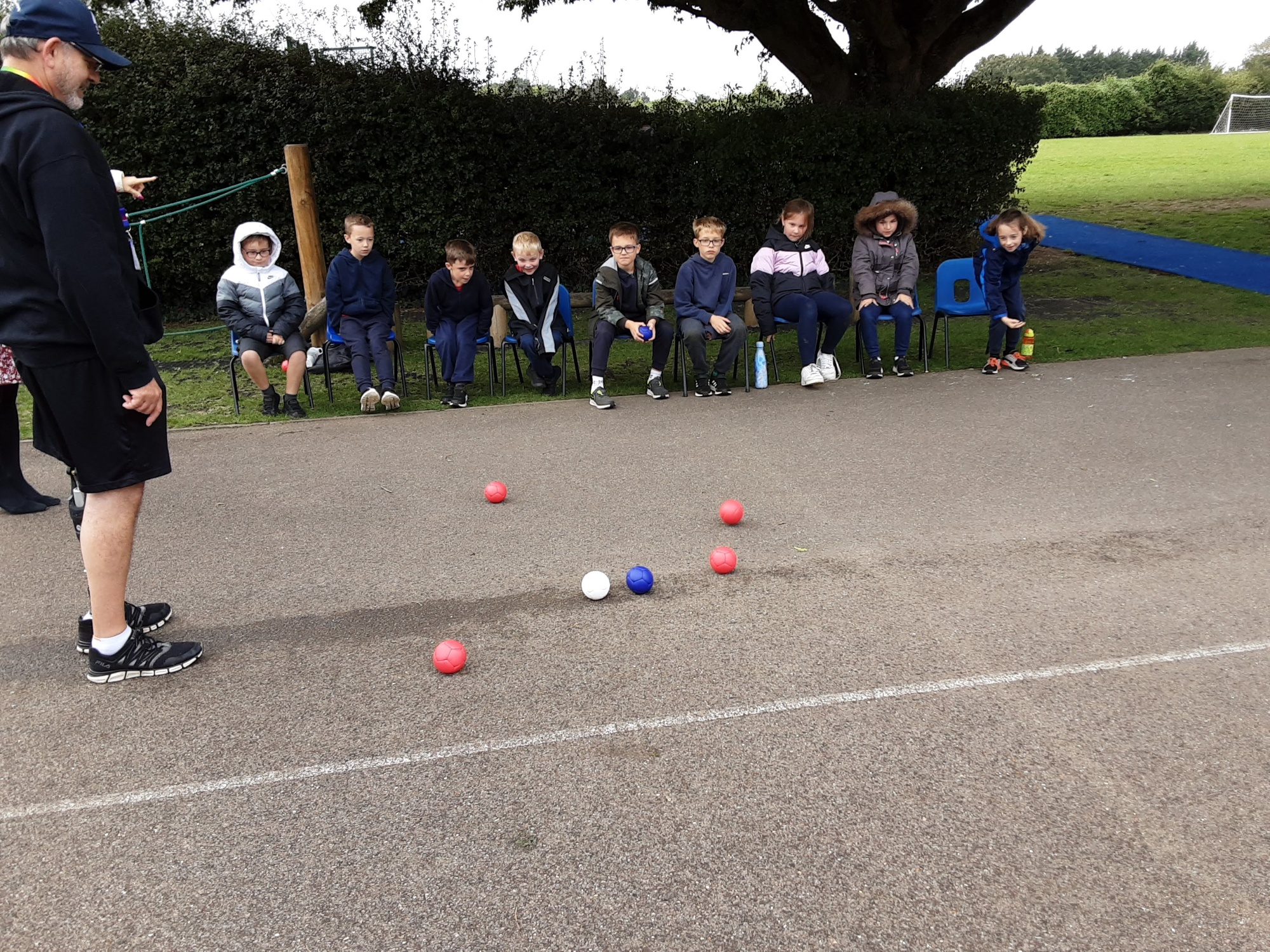 Visually-impaired football.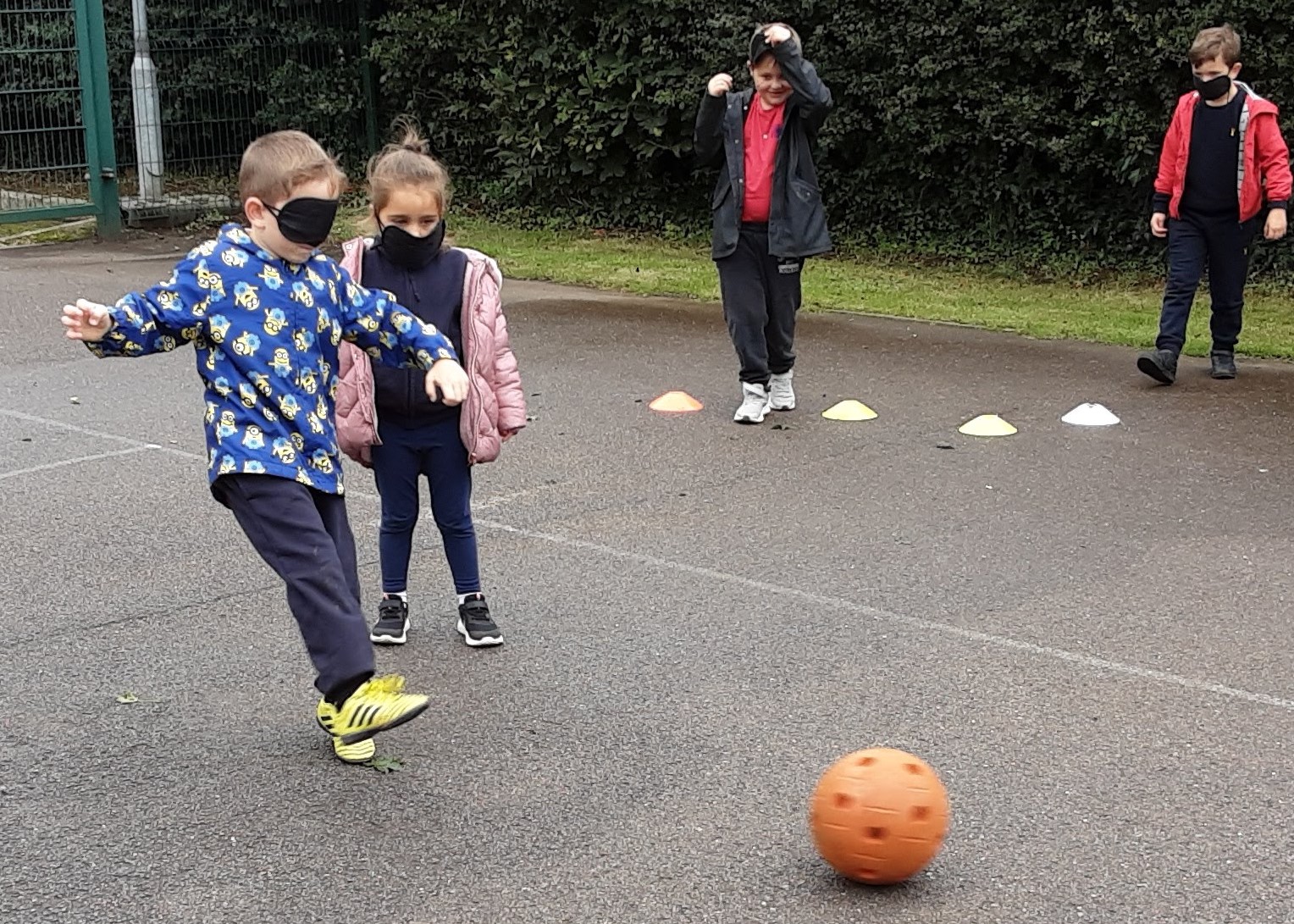 The children got really into the games. Many said that trying to kick or save a ball (even one with a bell in) whilst wearing a blindfold was a completely new and strange experience . The coach was impressed with the number of children who scored.
Thanks to Steve and the other coaches for a great and enlightening afternoon that whilst helping the children to accept that disabilities don't prevent people from achieving also provided an opportunity to enjoy some new sports.