Children's Mental Health Week and Yellow Book Launch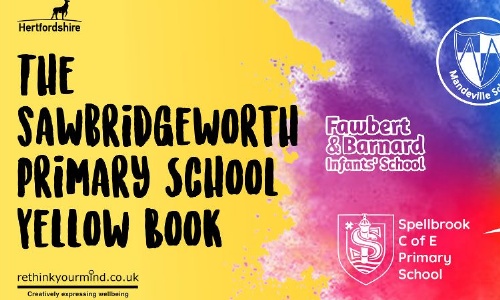 This week is Children's Mental Health Week.
This year's theme is Let's Connect.
Click here for more information
We are also launching the Primary Yellow Book. The yellow book is a creative, wellbeing resource published by rethinkyourmind;
The primary version is the result of a collocation between local primary schools. The pupils from each school have created art inspired by the theme " I feel better when...."
It has been an opportunity for the children to explore their own ideas of what makes them feel more positive in creative ways. A selection of those pieces of art will be included in the Yellow Book alongside other inspiring and helpful resources.