School Council
The School Council is elected each year. Children choose to put themselves forward and prepare a speech to tell their classmates why they ill be effective as School Councillors.
One of their duties is to take responsibility for Fund Raising Activities throughout the year.
Operation Christmas Child: The School Council chose to support Operation Christmas Child and asked the whole school community to join in.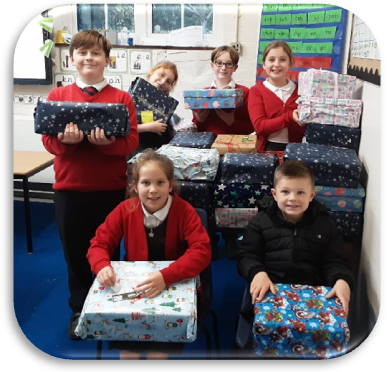 What is Operation Christmas Child? This project involves the children packing a shoebox gift to be posted to a location around the world to be given to a child who is less fortunate than them. The shoeboxes go to a variety of places, with a particular focus this year being Ukraine.
The School Council checked the contents of the shoe boxes and wrapped them, ready for collection. We are so pleased with the generosity of our families. We have received 31 presents and £130 to go towards the distribution costs. We are so grateful, knowing that everyone is feeling the impact of the current cost of living increase. Thank you.
The School Council and other Teams from the school met the Local MP, Julie Marsden. They talked about Democracy and asked her if she could help to have a safe crossing put outside the school. She said it was not her department who was responsible for the roads, but she would look into it.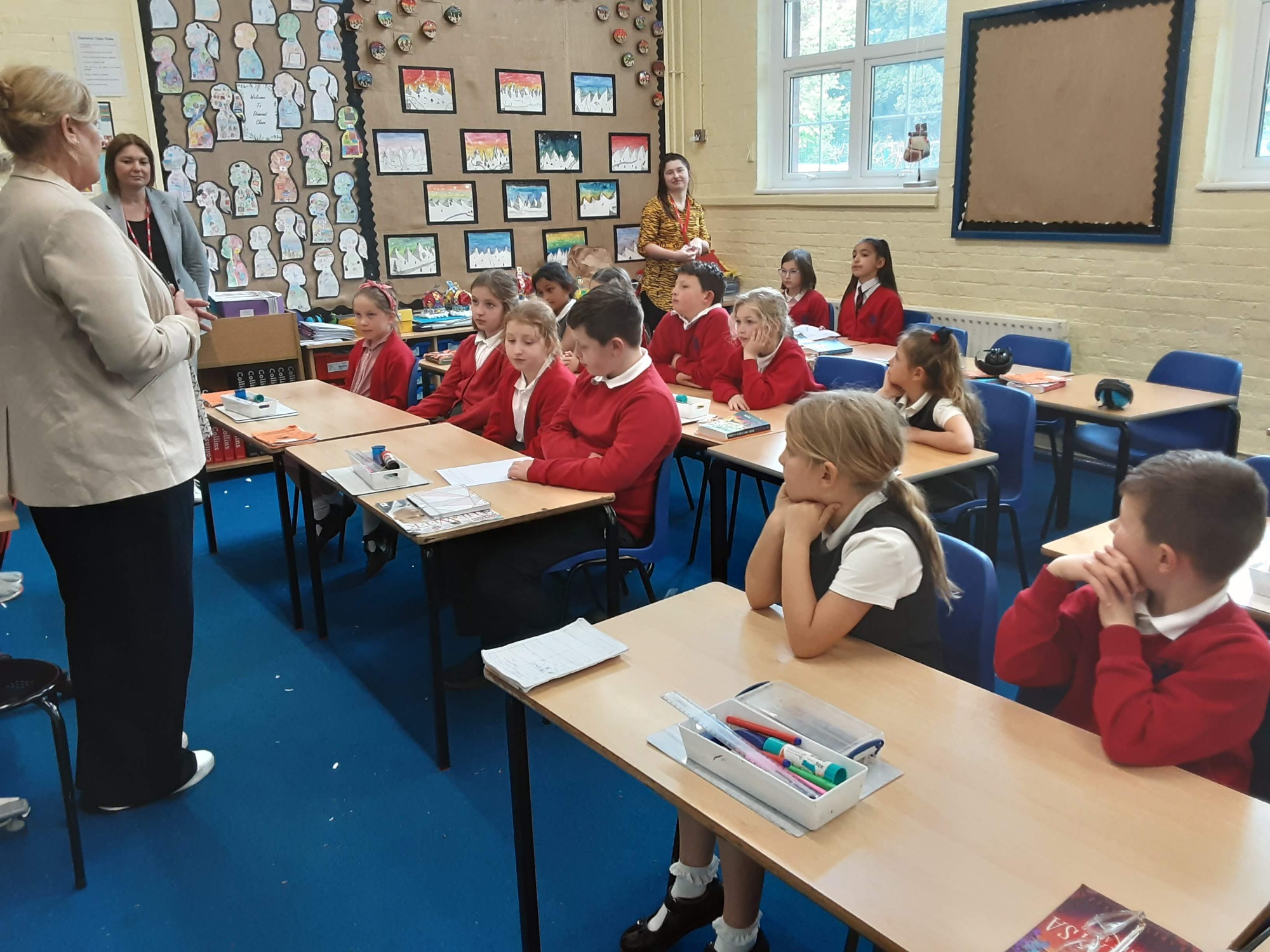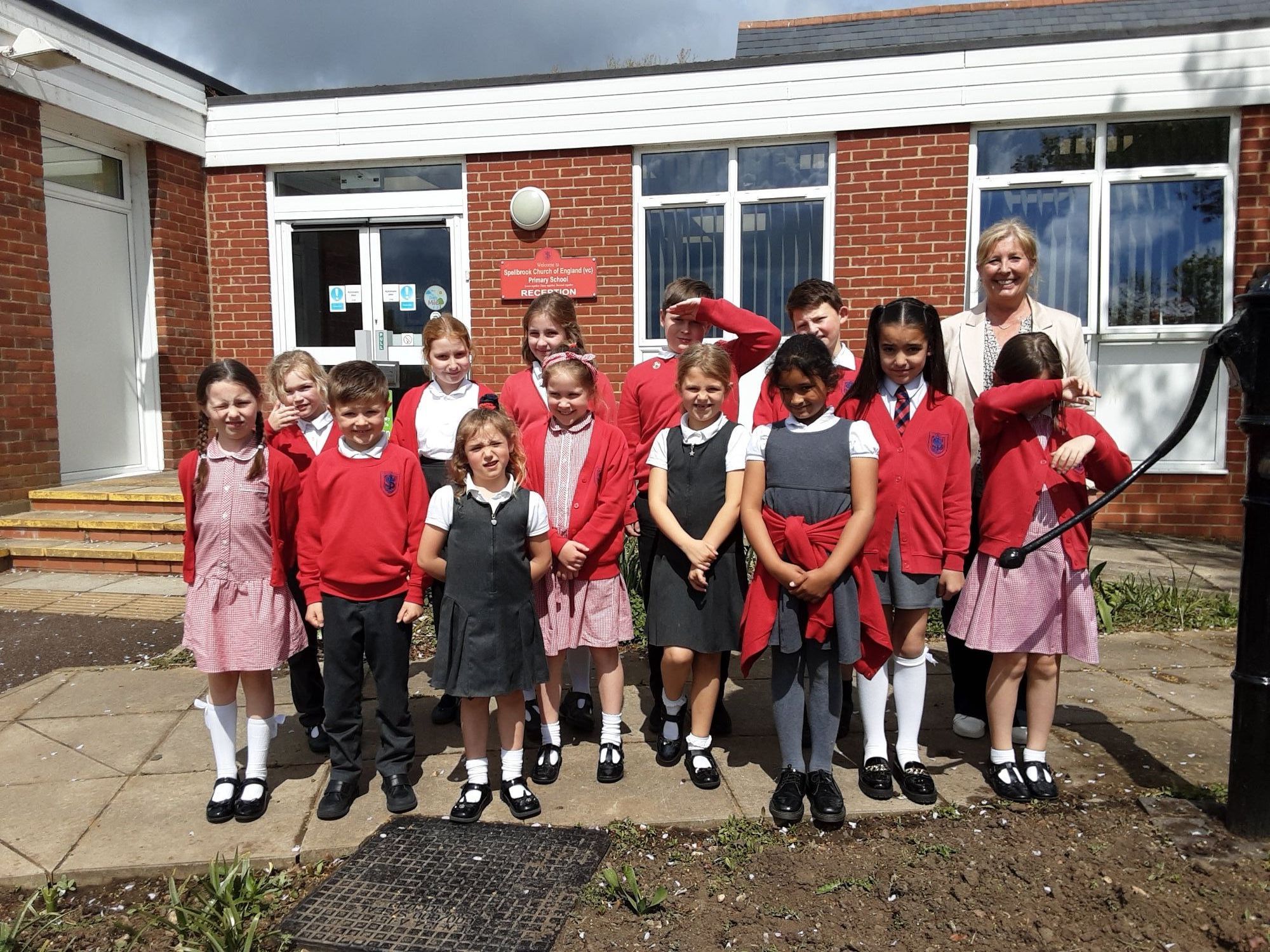 School Council 2023 to 2024