Vision Statement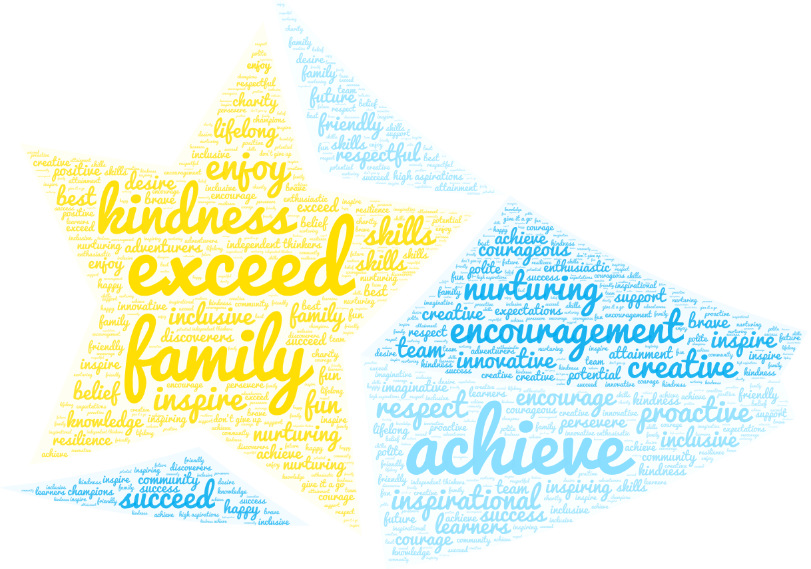 Our vision is for Spellbrook C of E Primary School to be at the heart of the community, providing a wealth of learning opportunities for our children, our families and our staff. To be recognised as a school that values individuality with a learning ethos where pupils and staff participate, excel and are proud of their achievements. As a Church of England school, we aim to promote Christian values of love, care and consideration of others whilst at the same time promoting an awareness and tolerance of a variety of cultures and beliefs in the world around us.
Spellbrook allows everyone to participate by:
Providing a welcoming, safe, happy school where everyone is respected and listened to; a school where we take pride in ourselves and our achievements, enabling children to become confident and successful learners.
Striving to be at the centre of our local community and an integral part of today's society.
Being a partner in the education of our pupils and working together so that everyone feels able to contribute and every voice can be heard.

Spellbrook encourages everyone to excel by:
Aiming for the highest possible standards of achievement and behaviour in a stimulating environment.
Valuing independence, developing a deeper level of learning and providing a curriculum which enables our pupils to become active citizens of the future.
Striving to be a centre for excellent teachers, where quality leadership is extended to professionals in other schools and where the staff are committed to their own learning journey and the sharing of quality practice.

Spellbrook enables everyone to be proud of their achievements by:
Encouraging everyone to do their very best.
Developing a love of learning inspired by quality teaching.
Building and developing upon individual strengths and talents.

Spellbrook's steps to success

Spellbrook's steps to success were written by our children. We discussed our ideas in whole school assemblies and children from Reception to Y6 were involved in devising them. They will be on display around the school to remind us what belonging to the Spellbrook school community means to us.
I smile and say hello
I love coming to school to learn
I show respect for everyone and everything
I am always polite and remember my manners
I have an optimistic attitude to my learning so that I can achieve my best