Curriculum
Our whole school curriculum offers our pupils the chance to grow and develop into successful young people. Underpinned by the values of friendship, respect, resourcefulness, resilience, reciprocity and responsibility, our experienced staff deliver a breadth and depth of learning opportunities to ensure your child learns the skills to become a successful young adult in our ever changing world.
Special Educational Needs
All Special Education Needs children are given the opportunity to participate fully in the life of the school. We aim for all pupils to access the broad curriculum with activities and educational offsite visits differentiated to support children with all levels of ability, including those with sensory or physical difficulties. This will always be done through liaison and consultation with parents, carers and pupils, and with the appropriate specialist agency.
Outdoor Learning
We are committed to using the outdoor environment to enhance children's learning experiences. We have a dedicated woodland area complete with well-resourced learning hut. We also benefit from a pond on-site. Children undertake a variety of learning experiences outdoors from mathematics, to art, to science. We feel that learning in the outdoors really benefits our children in terms of their health and emotional well-being as well as their academic learning.
The Early Years…
We believe that every child deserves the best possible start in life and the support that enables them to fulfil their potential. Our Nursery and Reception (currently only Reception 2019-20), provides a high quality and well balanced curriculum where children have opportunities to learn though planned and purposeful play as well as to experience a wide variety of adult-led and child initiated activities. We build on children's existing knowledge and experience by providing opportunities for progression, extension and challenge.
We believe that every child is unique and constantly learning and can be resilient, capable, confident and self-assured. We encourage children to learn to be strong and independent through positive relationships.
Our learning environments, both inside and outside, are enabling environments in which creativity, curiosity, independence, critical thinking and imagination are inspired. We understand the importance of a smooth transition from the Early Years to Key Stage 1 and this is aided by the year ones having some classes with the reception children and some with the year twos during the first half of the school year.
Children learn and develop in different ways and at different rates. Our provision covers the care of all children, including those with special educational needs and disabilities. Early Years staff are passionate about making sure that every child's early experiences of school are happy, active, exciting, fun and secure, and support individual development, care and learning needs.
Links to leaflets with additional information about Nursery and Reception are at the bottom of this page.
Key Stages 1 and 2…
As the children progress throughout school, they encounter a full range of National Curriculum subjects as well as many other enriching experiences. When appropriate, subjects are taught discretely but often they are combined within larger, explorative topics so that children can gain a clearer understanding of the bigger picture.
Literacy
Our aim in literacy is to develop pupils spoken language, reading, writing and vocabulary; building a foundation for success in all subjects. Literacy at Spellbrook is exciting, diverse and creative and provides all children with the chance to develop their skills whilst being engaged in their learning. We believe literacy is both a subject in its own right and a medium for teaching; for pupils, understanding of language provides access to the whole curriculum. Reading is a key focus of the school. We strive to ensure that every child can read accurately, fluently and with understanding by the end of key stage 1. A love of reading is promoted throughout the school. We believe that reading is the key to opening up the rest of the broad curriculum and allows children to access and enjoy all other areas of their learning.
Phonics
We follow the highly successful Read Write Inc. Phonics programme to teach our children to read, write and spell. The children begin this programme in the Reception Class and earlier where appropriate. Our aim is for every child to read fluently and with understanding by the end of Key Stage 1.
All of our staff have completed the Ruth Miskin Read Write Inc Training, we also receive additional development days from a Ruth Miskin Consultancy trainer throughout the year and are working closely with the New Wave English Hub in London which means that we benefit from half termly support days from a literacy specialist. The books that the children take home match the sounds that they are working on at school. We take a 'keep up' rather than 'catch up' approach and aim to catch any child falling behind early offering them further support on the day where possible and those that need more intensive support daily 1:1 tutoring.
For further information please visit the Ruth Miskin website: https://ruthmiskin.com/en/find-out-more/parents/
Mathematics
We follow a maths mastery approach in our maths lessons across the school from Reception to Year 6 and use the government approved Power Maths Scheme to support teaching and learning.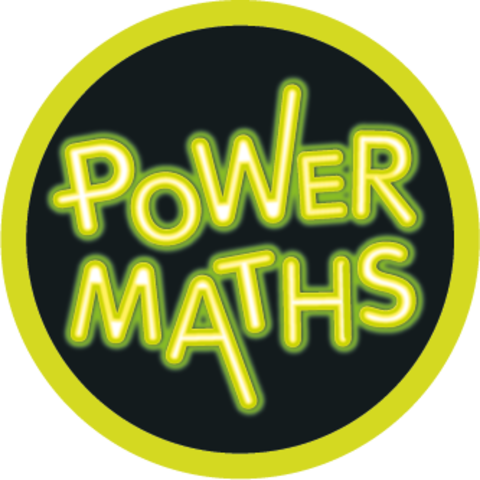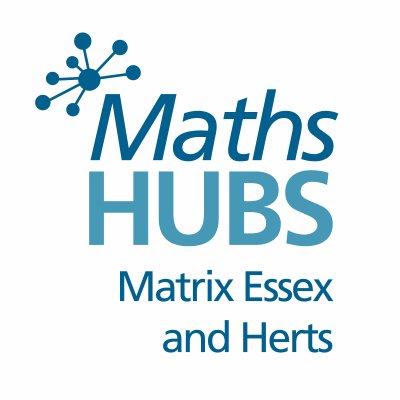 We are fortunate to be involved with a local Maths Hub that supports our implementation of this approach.
Children are taught in small steps that build throughout each lesson ensuring that they have a solid understanding and that we place no ceiling on their learning. We assess carefully during each lesson and support those that need it, aiming for each child to 'keep up' rather than 'catch up', recognising on a lesson by lesson basis where children have not fully grasped a concept and providing additional focused teaching on the same day wherever possible. There are challenge activities that we aim for our more confident and able mathematicians to complete so that that they are deepening their knowledge and understanding through application to problems.
Science
At Spellbrook, we take a practical and investigative approach to science teaching and learning. From an early age, the children are encouraged to explore and investigate, to predict and to question. We aim to provide a high-quality science education that provides the foundations for understanding the world through the specific areas of biology, chemistry and physics. By working scientifically children will develop a sense of excitement and curiosity about the world around them. We dedicate the majority of each Friday morning to the teaching and learning of science across the school which allows the children to become fully immersed in their learning. We take part in Science Week activities each year and often have external science specialists visit during this week to allow the children further opportunities and to benefit from access to additional scientific equipment.
Computing
The teaching and learning in this area of the curriculum is one of the most rapidly evolving; it is our aim that our children become digitally literate in order to engage successfully in a digitally driven world. We hope that our children will understand how to use information, computational thinking and creativity to change the world for the better and be better prepared for the future workspace.
We follow the Purple Mash scheme of work which allows children home access to the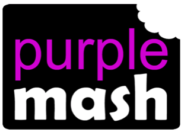 programmes that we use in school and we are seeing that children are really enjoying taking their learning further outside of the classroom.
We have begun the personalisation of the 2 year curriculum map to integrate our computing curriculum with our other topics so that the skills learned are developed through purposeful application.
History
We aim to inspire our children with a love of the past as they learn about the history of our country and the world. We aim to bring the past to life for children through use of artefacts, drama and educational visits. Children learn that history is about people, communities and the relationships between them; they learn to form their own opinions and judgements by weighing up the evidence provided. We enable children to develop their own sense of identity and to approach the challenges in their own lives with confidence. It is important the through their time in primary school that the children understand the chronology of the events and people that we study in or history topics to this end links are always made with prior learning so that the children are able to build a clearer picture.
Geography
Children are given opportunities to cultivate an awareness of different societies and cultures around the globe and explore the physical and human environment. This develops their curiosity and fascination in the world around them and how its features are shaped, interconnected and change over time. Prior learning is built upon at every stage and field work opportunities provided.
Physical Education
Physical Education and sport can help to enhance the whole individual, developing their understanding of success and failure as well as improving the skills of teamwork, communication and leadership. The purpose of Physical Education is multi-dimensional, with enjoyment being the a key theme. In early years the building blocks of physical development are vital, so that these can be built on in later years with a greater emphasis on sports and specific physical education. Purposeful practice, belief and opportunity are the keys to unlocking talent and we aim to combine all three. We benefit from taking part in the local school's sports partnership events, organising external sport providers to visit the school such as a BMX expert and Fit Kidz. We have strong links with the local secondary school who work with us with their 'Sports Leaders' and take sessions themselves – we also have coaches from various sports work with us including football, cricket and tag rugby coaches. We have a hall, playground, large field and Multi Use Games Area, which has an all weather surface, for our PE and sports. The children from year 1 to 6 benefit from a block of swimming lessons each year.
Art
Art for most children is a natural form of expression and a source of great pleasure. We encourage the children to engage, be inspired and challenge themselves, equipping them with the knowledge and skills to experiment, invent and create their own works of art, craft and design. Art is mostly integrated into the main topics so that children have opportunities to develop the skills taught within a specific context.
Design and Technology
Our Design and Technology curriculum aims to help pupils to develop the creative, technical and practical expertise needed to perform everyday tasks confidently and to allow them to participate successfully in an increasingly technological world. Pupils build and apply a repertoire of knowledge, understanding and skills in order to design and make high-quality prototypes and products for a wide range of users. Pupils learn to critique, evaluate and test their ideas and products and the ideas of others. Pupils will also begin to understand and apply the principles of nutrition and learn how to cook. Pupils learn to take risks, become resourceful, innovative, enterprising and capable citizens, through designing, making and evaluating products.
Music
At Spellbrook we aim to engage and inspire pupils to develop a love of music and their talent as musicians. We believe that, through a high quality, musical education, children's' self-confidence, creativity and sense of achievement will blossom. Every child in year 5 & 6 has a weekly strings lesson provided by an external music specialist. The children play the violin, viola, 'cello or double bass. Each year they have an open lesson to which parents are invited and there is a summer concert in which all year groups perform.
Modern Foreign Languages
We believe that learning a language enriches the curriculum. It provides excitement, enjoyment and challenge, helping to create enthusiastic learners and to develop positive attitudes to language learning and other cultures, throughout life. French is taught to all children in Key Stage 2.
Religious Education
R.E. is provided in accordance with the local authority agreed syllabus. We are a Church of England school, and our commitment to teaching the principles and values of Christianity permeates our curriculum. Children are taught about Christianity as well as other major world religions; they are encouraged to ask questions and to express and develop their own beliefs and opinions. Through R.E., we aim to enable children to understand the nature of religion, its beliefs and practice; to develop their spirituality and their sense of friendship and community.
Personal, Social and Health Education
We embrace the teaching of PSHE both as a subject in its own right but also through our delivery of the rest of the curriculum. We are committed to the personal development of each and every child, teaching them how to mix and socialise; developing their understanding of how to stay fit and healthy both physically and mentally and developing their financial awareness. Each child in the school is put into a 'heroes' group who come together at the end of each half term to work on a theme usually related too the PSHE lessons of that half term. The heroes groups are made up of children from each year group which is a real benefit as the younger children can spot their 'heroes' outside during breaktimes and the older children look out for the younger children in their groups.
To see our two year curriculum maps for each class please click on the links below.
The national curriculum document is also provided here:
https://www.gov.uk/government/collections/national-curriculum